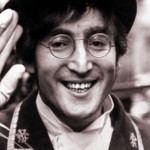 Imagine having John Lennon's tooth. It's easy if you try.
A molar from the Beatle legend's mouth will go on the auction block next month, & the reserve price has been set at $16,000. For the Beatle fanatic, the slightly yellow tooth, which has a cavity, by the way, could be the most elusive piece of memorabilia. Or it could simply seem disgusting & weird.
"We get a lot of people buying memorabilia as investments," Karen Fairweather, owner of Omega Auction House, told CNN. "Or it could just be a fan that really, really wants a part of John Lennon."
The biter was handed down to Dorothy "Dot" Jarlett when she worked as Lennon's housekeeper at his home in Surrey, according to her son Barry. Jarlett was employed between 1964 & 1968, when giving teeth to the help was all the rage among the world's most famous rockers.
"She was very close with John, & one day whilst chatting in the kitchen, John gave my mother the tooth (he had been to the dentist to have it removed that day) & suggested giving it to my sister as a souvenir, as she was a huge Beatles fan," he said. "It has been in the family ever since."
Barry Jarlett, who said his mother is now 90 years old, said it was the right time to have the tooth pulled from the family's collection.
Fairweather said that the tooth is too fragile for DNA testing but that she has no doubt about its authenticity. "Because it's coming directly from Dot, we don't doubt the provenance of the item," she said.
It may seem strange, but then CNN points out that a clump of hair lopped from Elvis Presley's head when he joined the Army in 1958 sold for $18,300 in 2009.
-Greg Wilson, NBC New York