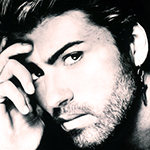 George Michael ("Careless Whisper," "Faith," "One More Try") has re-scheduled his concert tour from last year. The BlackLight Radio favorite had to cancel a number of tour dates when he was hospitalized in Vienna with pneumonia at the end of last year.
In appreciation for the town that nursed him back to health, he has added a Vienna show and donated 1,000 tickets as a special thank you to the medical staff who cared for him so well while he was in hospital.
On his webpage, George Michael says, "I would like to take this opportunity to say thank you first to the doctors & nurses who saved my life & took such great care of me & to all my fans, family & friends for their love & support. I'm looking forward to seeing everyone."
George will be the first pop artist ever to perform a special gala charity concert at the Palais Garnier Opera House in Paris when his tour arrives there September 9th.
It has been confirmed that all original tickets will be valid for the rescheduled dates. Any ticket holders requiring a refund should contact their point of purchase as soon as possible; all refund requests must be received by Monday, April 30, 2012. Any returned tickets will be available to purchase from the venue box offices.
Here's the new schedule for George Michael's Symphonica tour:
September 04th: Vienna, Austria
September 06th: Vienna, Austria
September 09th: Paris, France
September 14th: Amsterdam, Netherlands
September 16th: Birmingham, UK
September 17th: Birmingham, UK
September 21st: Manchester, UK
September 23rd: Glasgow, UK
September 24th: Glasgow, UK
September 29th: London, UK
October 01st: Sheffield, UK
October 03rd: Newcastle, UK
October 05th: Cardiff, UK
October 06th: Cardiff, UK
October 09th: Manchester, UK
October 10th: Liverpool, UK
October 13th: London, UK
October 14th: London, UK
October 17th: London, UK
George Michael (& his previous band, "Wham!") play daily on your free 80s internet radio station: BlackLight Radio!