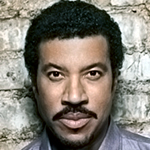 TAMPA, Fla. — Lionel Richie is still rocking and rolling strong at 62, but he happily embraces the word "grandfather" – or as his grandchildren by daughter Nicole Richie call him, "Pop Pop."
"They always figure out their own name," Lionel told Access Hollywood's Shaun Robinson of little ones Harlow & Sparrow. "I thought G-Pa might have been really the right thing but, no, no 'Pop Pop,' is &, by the way, they melt me when they walk in the door."
When Shaun asked Lionel if he spoils the little ones, he said his daughter gets in the way.
"She puts these rules down & then she gets Harlow and Sparrow to tell on me, 'Did Pop Pop do this?'" he recounted, imitating his famous daughter's words.
"[Do] you give them treats?" Shaun asked at the HSN event to promote the network's live concert series & global launch of Lionel's "Tuskegee" duets album on March 16.
"I'll try to go, 'Here's some candy, my brother.' C'mon, I mean, the candy is the best way to go. 'No, Pop Pop,' & then [Harlow] goes back & tells Nicole, 'Pop Pop tried to give us candy!'" Lionel said.
Nicole may be a tough momma bear now, but she had tough times in her younger years, something Lionel addressed when Shaun asked him about the passing of his friend, Whitney Houston.
"There was one side of me that was absolutely shocked [by Whitney's death] & then the other side of me was more disappointed," Lionel said of losing the superstar singer, who he also co-starred in "The Preacher's Wife" with. "I went through this with Nicole, you know, where there's a point in time, when you go through the rehab program & your little girl walks down the hall this way & you walk down the hall that way & I kept saying, 'Why are we here?' & they said, 'The parents & the loved ones are here, we are here to save your life, from them,' because you'll otherwise be an enabler forever.
"So you have to know that, & it's up to them to save their own lives. You have to want that for yourself & what she had around her was… the desire not to want it, No. 1, & No. 2, she had enablers around her that allowed her to go that route," Lionel continued, seemingly turning his talk to Whitney. "So, you know, we can sit here all day long & point the finger, but actually at the end of the day it's a tragedy because somewhere along the line, she lost her footing & just couldn't get back."
Lionel said Whitney's death brought back memories of another of his friends – the late Michael Jackson.
"I watched it happen with my dear friend, Michael, & Michael & I [had] talked about this forever in our career – '[This will] never that happen to us…'" Lionel told Shaun.
The singer told Shaun that he & Michael actually spoke about not going down the troubled road when they were breaking out as big solo stars in the 1980s.
"We saw so many other artists go through it, & we just made a promise to ourselves back in the early '80s, we would never let that happen to us, & then it just takes one little thing — in his case — it was just the burning of the scalp, just a little bit [during the Pepsi commercial] that changed what we now know was the big slippery slope," Lionel said.
When Shaun asked Lionel if he feels like the "lucky one" to have seen his own daughter turn around & thrive, now a hip designer and a mentor on "Fashion Star," he said it he is thankful for how things turned out.
"It could have gone it could have gone either way. This is not a guarantee, this is not — a life is, unfortunately, it's not rehearsed, so you just don't know what that happy ending is going to be or whether it's going to be a silver lining," he said. "You just don't know, but when it does turn, 'Hallelujah.'"
And the crooner is getting a real kick out of watching his daughter on NBC's "Fashion Star."
"She has a sense of timing that you can't teach anybody, she just has that wit that I'm in love with," Lionel said. "You don't know what she's gonna say next. I would love for her to kinda give me a clue give me a secret."
"Well, she was giving it back to some of those contestants who thought that she didn't know what she was talking about," Shaun pointed out.
"I can tell you right now, I never thought, in my life, I would ever be intimidated by two 7-year-olds — Paris [Hilton] & Nicole & her little band… & I'm dressed to go to whatever awards show & they were sitting there going, 'You're not going out looking like that, are you dad?'" Lionel laughed. "Now just imagine two 7-year-olds [turning] me around to go back upstairs to change my clothes. She'll do just fine on 'Fashion Star.'"
Lionel Richie, Whitney Houston, & Michael Jackson all play daily on your free 80s internet radio station: BlackLight Radio!