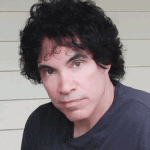 SOURCE: Summit Daily News
By Kimberly Nicoletti
summit daily news
Songwriter Hall of Fame member John Oates wants to help budding musicians, & he's creating a big opportunity this year.
Oates has set up a musical home for himself in Aspen, & for the last two years, he has co-produced, & performed in, the 7908 Aspen Songwriters Festival, a five-day event at the Wheeler Opera House. Shawn Colvin, Donavan Frankenreiter, Keb Mo, Sam Bush & plenty of others have joined Oates in the intimate 7908 shows, but this year, Oates is opening up the stage to unknowns.
Six Colorado towns will hold preliminary competitions this month, bringing six finalists to Aspen to perform during the first three days of the 7908 Aspen Songwriters Festival March 21-25.
Each finalist will win three nights lodging in Aspen, perform in several of Aspen's bars in three evenings, & receive a full festival pass for the 7908 event & an invitation to all after-show parties.
The overall winner garners two extra nights of lodging & will perform at the 7908-finale concert, featuring Matt Nathanson, with a special introduction by Oates.
"It could literally be life-changing," said festival spokesperson Katharine Richardson.
"It is very important to me personally to nurture young songwriters & give them an opportunity to interact & collaborate with professionals & more experienced writers," Oates said through an email interview. "Songwriting is the life blood of the music industry, & our mission is to assure that the wellspring of talent have a creative 'home' from which the future of music can emerge."
The 7908 Aspen Songwriters Festival evolved from a series of shows Oates did in 2008 called The Stories Behind the Songs in Nashville & New York, then brought it to Aspen. The City of Aspen asked him to expand the concept into a larger format in partnership with the Wheeler Opera House, & now Velocity Television network broadcasts the festival nationwide. Recently Oates helped form the 7908 Foundation, a nonprofit organization created to fund scholarships, provide mentors & perpetuate the art and craft of songwriting, he said.
"This year's Colorado-wide songwriters' contest is the first step in the educational component of our festival & hopefully will expand nationally and internationally for the future," he said.
Tickets go on sale Jan. 23. For more information, visit www.wheeleroperahouse.com/default.asp?wheeler=39.