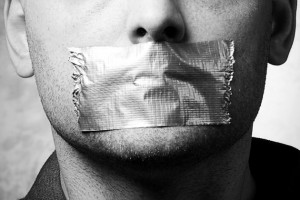 Starting today, Wednesday, March 16th, BlackLight Radio will not be playing any music or announcements of any kind for an hour each day starting at noon east coast time (9 AM west coast time).
We are doing this because the CRB and SoundExchange have not yet agreed to a deal with StreamLicensing and other small webcasters, and our rates make it impossible to support our current listening audience. Our income over the past six months is equal to only one-third of our expenses.
This silent hour each day is an effort to reduce our "impressions," or number of listeners times the number of songs, each month to reduce our monthly losses to a level we can absorb.
If this daily silent hour isn't enough to reduce our impressions to a manageable level, we will add more "holes" to our daily programming. We will also be adding more and longer commercial breaks to increase our income.
If and when we are able to get a reasonable rate from SoundExchange, we will return to continuous music.
Please continue to check this website and our Facebook page for more updates as they become available.