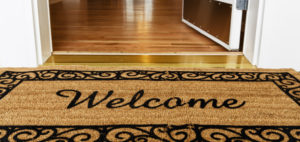 For those of you who have been following us on Facebook, you already knew we were changing web hosts, but if you hadn't heard, let me explain what has happened:
For the past 15 years, we have been extremely blessed to have hosting provided by Jerry Rose and Aidan Internet Solutions. The service and hosting has been superior, but Jerry is closing this chapter of his life and shutting Aidan down.
At first I wasn't sure where we could move or what we could do; this is an especially difficult time financially for us and while we're not streaming right now I haven't given up hope that at some point we will be able to provide 80s hits to you again. Giving up the domain just didn't seem like an option.
Enter: InstaFree!
InstaFree is an amazing company, a division of WSWD, Inc.. InstaFree provides FREE webhosting, FREE virtual machines, and FREE TeamSpeak servers. Additionally, where many other "free" hosts require advertising on your site with them, InstaFree does not. If we grow too big they will want us to pay $12 / year (no kidding!).
I looked at a dizzying number of free hosts over the past week trying to decide who would be our safest best. I was surprised to find hundreds, if not thousands, of providers offering to host your site for free. I narrowed it down to sites that provided two mail boxes minimum (postmaster@ and inbox@), didn't require banner advertising on the site, and supported WordPress.
Not only did InstaFree impress me with what they were offering for free, but with the content of the forums. Reading over posts from users and the owner, it became clear InstaFree REALLY knows what they're doing. It's a class act all the way around. They have a list of countries they DON'T accept customers from because those countries overwhelmingly are spamming, hosting illegal content, etc. The result is a better hosting experience for the legitimate website owners on their service.
Now that we're actually on InstaFree, I couldn't be happier. The server (located in Dallas, to centrally serve our United States visitors) is lightning fast. I goofed when I first tried to migrate our old files to the new host, but they provided support in the forums and worked with me to get the site set up properly.
As you can see, it worked! 🙂
Hopefully the result of this move for you will be: no change. The site should always be up and responsive.
One thing I'm going to start trying to do is post here more often. With the shock of having to shut the stream down last September, I know I've been quiet. I plan to change that if I can. I also need to clean up the site some, basic housekeeping, and I have content I'd like to add.
Also, again for those who haven't been following us on Facebook (and why haven't you?), there's a chance to bring back BlackLight Radio on YouTube, of all places! I'll save that post for another day.