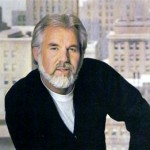 Kenny Rogers ("Lady", "Islands In The Stream", "I Don't Need You") has decided that three years of attempting to negotiate with his record label for royalties due him for digital sales is enough, and is taking Capitol Records to court.
In another perfect example of record labels biting the hand that feeds them, Rogers' lawsuit claims that under his contract, he is owed 50 percent of net royalties for the licensing of his master recordings to third-parties like iTunes and Verizon Wireless.
Mr. Rogers says that Capitol Records owes him more than $400,000, accusing the label of incorrectly counting downloads as "sales" instead of as "licenses," which pay a higher rate.
The suit says Capitol, an EMI division, also owes him at least $2,518.77 for record club sales & $10,880.18 in video costs, as well as unknown amounts from settlements in industry lawsuits against file-sharing services like Napster, Kazaa and Grokster.
Rogers is far from the first artist to accuse his record label of collecting royalties "in the name of the artists" and then not actually paying any of it to the artist: Cheap Trick, Whitesnake, and the estate of Rick James have all also gone after their labels in court.
In the lawsuit filed last week on Monday the 13th, Rogers is asking for restitution as well as compensatory damages, attorneys' fees & interest.
I, for one, hope he gets every penny he is asking for… and that the record labels don't pass the expense on to us, their music-purchasing public.